Zach Stone, P.E. here to tell you about the second contest starting right now, for another chance to win free private one on one study session webinars.
Whether you want to get better at rotating machines, electromagnetic devices, talk circuit theory, or get more practice with the national electric code or symmetrical components this is your chance to win a free hour of private tutoring.
Click the video below and watch to get the full details:
My current rate over the last two years for private one on one tutoring for the PE exam has been a steady $250 per hour, this your chance to enter to win for free.
This time around it's going to be even easier to enter and the rules are simple.
There are two steps you must complete to earn an entry into the free webinar contest.
The First Step:
Comment on your favorite three articles by going to the Free Articles section of the Electrical PE Review website.  
Find the ones that made a difference to you and tell me how they helped by leaving a comment directly below it: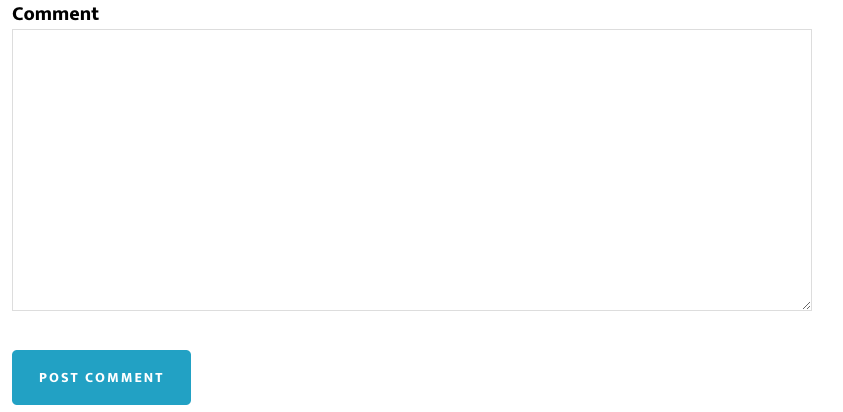 For example:
Maybe the printable Leading and Lagging Cheat Sheet has helped you to to get all of the angles correct in power factor questions.
Or maybe the Top Recommended References for the Electrical Power PE Exam article has helped you decide which books to buy to take as a reference.
Did the Calculator Tips and Tricks article help you speed up how fast you can quickly solve problems?
A lot of time and effort goes into each article and they are a fantastic resource.
Find the three articles that have helped you the most and leave a comment a the bottom.
And just to be clear, this article that the contest video is posted on does not count.
The second and last step you must complete to enter
Leave a detailed review for the Online Electrical Power PE Exam Review Course
by logging into the course and clicking on "rate this course!" In the top left corner: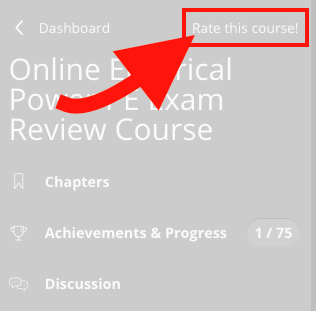 It will take you to a separate page where you can fill out a review and rating for the course. 
Be sure to let me know everything you like and enjoy about the online course in the review.  
For example, is it the:
The high-quality videos

The quiz problems

How well each question is worked out step by step

The formula reference table at the end of each module

The private help via email when you get stuck

Or even all the above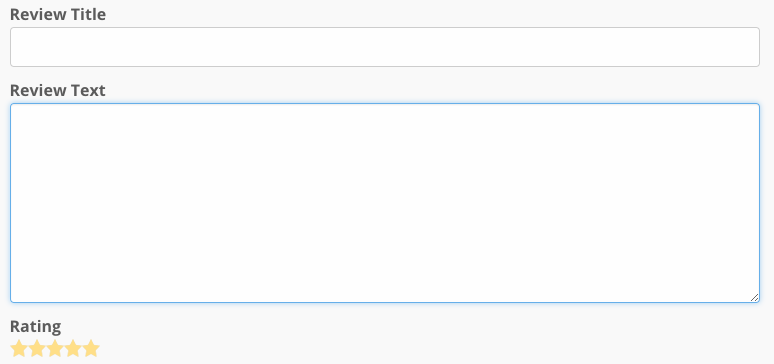 Be sure to write down why other electrical engineers like yourself would benefit from taking the Electrical PE Review online course.
Then select the number of rating stars. 5 stars being the very best.
Click Submit when you are done and that's it!
Once you've successfully completed both steps you will automatically earn an official entry into the 2nd contest to win this round of private study session webinars. 
To shake things up like last time, act fast to earn an additional entry the contest
Just like last time I'm going to again reward the first 15 people who complete both steps an extra entry into the webinar contest.
So if you really want to win here's your chance to act first and double your odds of taking home the gold.
Contest Deadline
The contest officially starts now: Tuesday, February 14th 2017, and ends Monday night February 20th at midnight of your local time.
If you're one of the winners of the last contest you are still eligible and encouraged to enter. 
Each webinar session will go for about 1 hour in length, and you get to pick the topic that we will cover.  
I'll get in touch with the winners after the contest is over and find out the schedule that works for all of us.
This is a tremendous opportunity to really dig deep and get past some of those more tricky subjects that have been holding you back

Or subjects that have been making you doubt your ability. Be sure to jump on this opportunity quickly by getting your seat in the contest as soon as possible.
Everyone reading this has an equal chance to win, the contest is done by a random name drawing.
That's It!
That's it for now, best of luck to everyone that enters.
As always I'm looking forward to spending some quality one on one time with the winners and helping them get a big head start and advantage on their three weakest subjects.